IBM has teamed up with dozens of customers and partners to announce major initiatives to build an IoT ecosystem to better promote IoT collaboration innovation. At the same time, IBM also officially launched the new Watson IoT headquarters in Munich, which cost $200 million. Companies such as Avnet, BNP Paribas, CapGemini and Tech Mahindra will deploy a development team at IBM's global center to form the industry's first cognitive joint lab. In addition, the center will also become the innovation space of the European Internet of Things Standardization Organization EEBus.
Harriet Green, general manager of IBM Watson IoT, said: "Our innovation in the Internet of Things has reached the tipping point: we currently have more than 6,000 customers worldwide, many of whom want to join our new global Watson IoT Center, and share with us Innovation. We will work together to create a new global IoT innovation ecosystem that explores how cognitive technologies and IoT technologies can transform the lives of all walks of life and the public."
At the end of 2016, IBM announced that automaker BMW will deploy part of its R&D operations at IBM's new Watson IoT Center to create a new driving experience. Now, four other companies have joined IBM's unique industry "Joint Lab". Customers and partners will collaborate with IBM's 1000 Internet of Things experts in Munich to explore the latest design ideas and continue to expand the boundaries of the Internet of Things.
Avnet – the new IoT Joint Lab
IT distributors and global IBM partner Avnet will open a new IoT joint lab at IBM's Watson IoT headquarters to showcase, develop and sell IoT solutions powered by IBM Watson. Working closely with IBM's leading technology and IoT experts, Avnet will enhance its IoT technology experience with hands-on training and on-the-job learning. Avnet's IoT team and analytics experts will also work with IBM to explore business opportunities in multiple industries such as smart buildings, smart homes, industry, transportation, healthcare and consumer.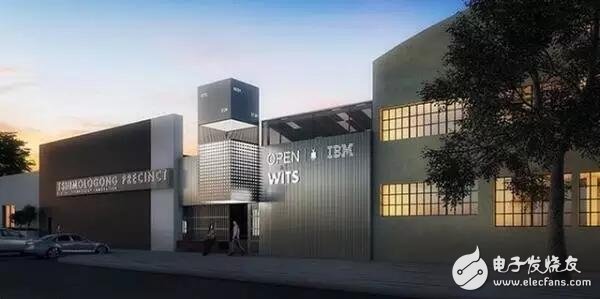 Avnet and IBM will work closely together to accelerate solution development with IBM's Watson IoT and Bluemix platforms, including proof-of-concept models, the IoT Starter Kit, and a broad range of DevOps, mobile and analytics services through IBM and Avnet's cloud platforms.
Eric Williams, Avnet's global vice president of the Internet of Things, said: "The Internet of Things is unimaginable for the world. We have seen tremendous potential from new IoT applications developed with our customers. This potential can be seen in us. The protection of children can also be reflected in the prevention of 'corpional disease'. Avnet's cooperation with IBM can provide services to our customers and help them quickly develop marketable IoT solutions."
Capgemini – bringing IoT solutions to market quickly
Capgemini, a global provider of IT consulting and technology services, will equip IBM's Watson IoT Center with a team of cognitive IoT experts to help customers maximize the potential of Industry 4.0 and develop cognitive IoT solutions for specific industries. Bring to market. Capgemini plans to bring their Munich Application Innovation Exchange and IBM's new customer experience area together to collaborate with customers in an interactive environment.
Fernando Alvarez, senior vice president of the Global Alliance, said: "We decided to combine Capgemini's technology and business development experts with IBM's team to enable the two companies to reach deeper relationships to accelerate the digital transformation of our customers. Employees and customers will have full access to IBM technology, experts and resources to significantly accelerate the time-to-market."
This model of cooperation has benefited a customer. As the world's leading international auto parts manufacturer, Faurecia is the first to introduce a new predictive operation and maintenance solution jointly provided by IBM and CapGemini to improve the efficiency and reliability of its manufacturing business.
Tech Mahindra – Bringing considerable new revenue from the IBM Watson IoT platform
Tech Mahindra is a multinational Indian provider of IT and network technology solutions and one of IBM's global system integrators with more than 3,000 experts specializing in IBM technology around the world. The company will be staffed by a team of six developers and engineers at Watson IoT headquarters to realize the vision of achieving significant new revenues through the IBM Watson IoT platform by 2020.
Tech Mahindra will use the IBM IoT Center to create and present new solutions based on the IBM Watson IoT platform that are ideal for industries such as Industry 4.0, Manufacturing, Precision Agriculture, Healthcare, Banking, and Automotive.
Vikram Nair, Managing Director of Tech Mahindra Europe, said: "IBM is our key partner in the implementation of the IoT strategy. By working with the IBM Watson IoT Center, we are not only able to jointly create new solutions and services, but also to ensure major European and Customers are closer, especially in the industry 4.0 and manufacturing sectors."
BNP Paribas (BNP Paribas) - Promoting banking innovation based on the Internet of Things
BNP Paribas is a French multinational bank operating in 74 countries, and Consors Bank of Germany is also affiliated with the multinational bank. It will build a team of 12 solution architects, developers and business development staff at IBM's Watson IoT Center. Working with IBM experts, they will explore how IoT and cognitive technologies can drive the transformation of the banking industry and complement the innovation of financial products and services such as insurance and investment advisory businesses.
"BNP Paribas is the market leader in the banking industry. IBM's new Watson IoT Center can help us stay at the forefront of technological innovation," said Kai Friedrich, Vice President of BNP Paribas and CEO of Consors Bank. "We plan to bring our customers and partners to the center to talk about projects, events and meetings, explore how cognitive technologies and IoT technologies can help improve customer experience, and get financial products and investments from unstructured information. A deep insight into the strategy."
Bringing life to connected homes and cars through EEBus
As a newcomer to the EEBus Alliance (Europe's leading IoT Alliance, funded by the German government), IBM announced that it will provide an innovative space for the institution at its new Watson IoT Center. This space will be used to design, build, and demonstrate solutions that incorporate IoT technology and open standards. With more than 60 members, EEBus is a leading player in the connected home sector, including Bosch, ABB, SMA, Miele, Schneider, Vaillant and major European automotive brands. From a wide range of industries, including energy, telecommunications, consumer electronics and automation, the goal is to develop a standardized, common language that enhances the interoperability of connected devices and home appliances. EEBus Alliance members work together in various working groups to establish a standardized common language for interoperability of connected devices. Smart heating, electric vehicles, photovoltaic systems and other appliances can seamlessly communicate power management and availability.
"Joining the innovation space of the IBM Watson IoT Center will accelerate the development of the EEBus Alliance's global cross-industry network and expand its coverage," said Peter Kellendonk, the 1st chairman of the EEBus Alliance. "We believe that smart use of energy will be one of the main directions for the future development of the Internet of Things.
The texture of Regular Back Sticker attracts you in a unique and innovative way. The ultra-thin and breathable material does not affect the heat dissipation function of the device at all. The smooth feel and personalized patterns not only protect the phone from scratches, dust, impacts and fingerprints. Bring you a different experience.
The Back Film protects the back cover of the phone from unnecessary scratches and repels dust, while reducing the signs of daily wear and tear.
It has oleophobic and waterproof effects, which can prevent the adhesion of oil stains and fingerprints. Provide comprehensive protection and maintain a new state.
Using the Protective Film Cutting Machine, you can install the Back Film on different types of mobile phone back shells, including mobile phones, tablets and other electronic products. With just one click, the customization can be completed in 30 seconds.
If you want to know more about Regular Back Sticker products, please click the product details to view the parameters, models, pictures, prices and other information about Regular Back Sticker products.
Whether you are a group or an individual, we will try our best to provide you with accurate and comprehensive information about Regular Back Sticke!
Leather Back Sticker, Aurora Back Sticker, Back Skin Sticker, Brushed Metal Back Sticker, Cutting Back Sticker, Back Sticker
Shenzhen Jianjiantong Technology Co., Ltd. , https://www.tpuprotector.com