As a professional provider of power management IC and LED light source solutions, we provide customers with CYT built-in constant current technology LED light source, CYT power management IC, LED screen solution, LED dot color solution, applications involving communication, household appliances, digital Products, energy-saving lighting, LED decoration, LED display and many other fields, the new "de-energized LED light source" has attracted the attention of customers at home and abroad.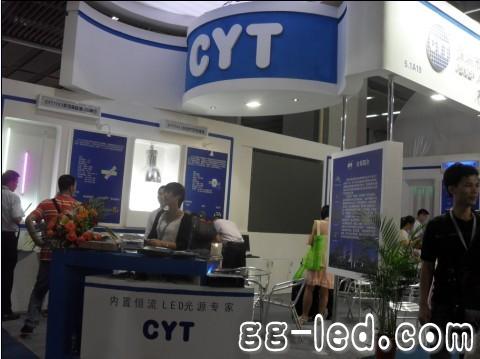 New push-off power LED light source
"Because LED is a low-voltage light source, when a certain number of wafers are connected in series, it can be matched with any voltage, power and other parameters. By high-voltage constant current technology, the LED light source no longer needs a power converter, and only needs to be directly applied after rectification." Wen Maoqiang, technical director of the company, explained to reporters.
LEDs can be used without power supply. This type of de-energized LED light source has received great attention from customers at the show. This has also increased the popularity of Changyuntong at this exhibition.
The incandescent lamp heats the filament to an incandescent state, and uses an electric light source that emits visible light by heat radiation. After the improvement of the filament material and the filament structure, the luminous efficiency of the incandescent lamp is correspondingly improved. The energy-saving lamp is an integral lighting device composed of a fluorescent lamp and a rectifier, and the luminous efficiency is higher than that of the incandescent lamp. The LED uses a solid semiconductor chip as a light-emitting material. When a forward voltage is applied to both ends, the carriers of the semiconductor are recombined, and excess energy is released to cause photon emission to generate visible light. Wen Maoqiang said that LED and incandescent lamps have a common feature, which is easy to match the impedance of the power supply. This de-energized LED light source is developed using the principle of incandescent lamp illumination.
The product can be used in commercial lighting, home lighting, tunnel lighting, railway lighting and landscape lighting. According to reports, the merchants who came to visit during the exhibition immediately placed an order after fully understanding the product and testing the performance.
Of course, whether this product can win the market's applause, it will take a long time to verify.
 
Attention and have energy-saving lamp technology enterprises
<br> <br> CYT constant current LED light source based on distributed architecture, integrated multi-chip packaging technology, in constant current drive, the lamp power can effectively improve driving efficiency, to improve the light Effectiveness, reduce heat generation, improve heat dissipation, and shorten the heat dissipation path of the light source, thereby reducing light attenuation, extending the life of the light source and the quality of the light. Has a certain influence in the industry. But it also designed a series of dedicated power supplies for LED stage lighting, LED outdoor decoration, LED screens, LED lights, LED backlights and other lighting markets.
It is understood that Changyun has planned the LED business unit since 2007, and has developed products in the three fields of LED lighting, LED display and LED outdoor decoration, providing a complete solution from light source to drive to operating software. Established technical cooperation with institutions such as Peking University and Shenzhen LED Industry Association.
Wen Maoqiang revealed that Changyuntong achieved good results in the field of LED lighting power supply in the first half of the year. Next, it will focus on planning the Zhongshan and Fujian markets, and stressed that it attaches great importance to cooperation with enterprises that have traditional energy-saving lamp technology.

Rubber cable, also can be named as Cabtyre cable, is flexible and portable with multiple solid or stranded 99.99% pure copper conductor covered by rubber insulation and sheath. Generally speaking, it includes flexible rubber cable for general purpose, welding machine cable, cables for wireless device installation and so on. These cable is non-toxic and resistant to oil, water, sunlight, flame, abrasion, corrosion and so on.
Main advantages
l High flexibility and potable ability
l Light and handy, Easily bend, and with steady performance
l Abrasion-resistant, corrosion resistant
l High stretch property, extensive resilience and waterproof ability
l Efficient and non-toxic
Specification
l Conductor:High purity oxygen free copper
l Color: Black or other optional color
l Packing length: 100m/roll 200m/roll 300m/roll or as required
l Packaging : wooden steel drum. Or any other packing methods as request.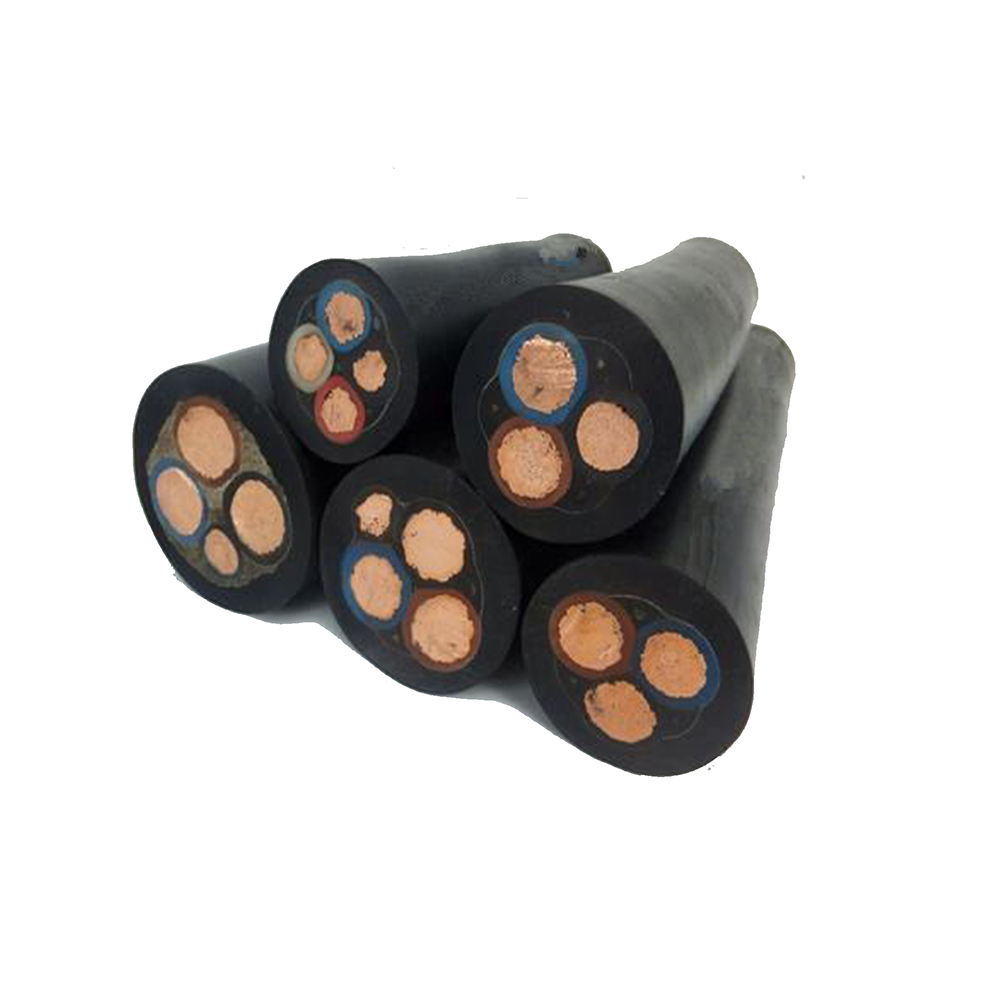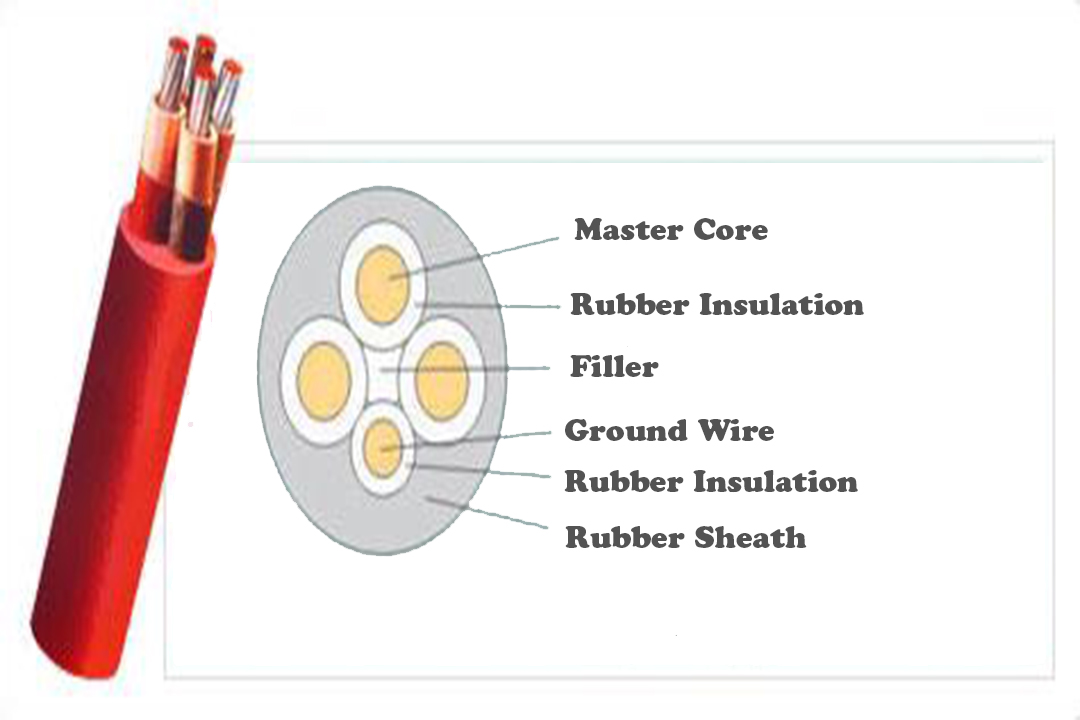 Using features
l AC Rated Voltage: up to and includes 450/750V
l Max. permissible operating temperature of the conductor is 65℃
Application
Transformer &electrical machine
Power distribution equipments &insulated motor lead
Domestic electrical appliances, electric tools and other portable electrical equipments
Commercial industry & food and beverage industry
Please do not hesitate to contact me if you have any questions about our product and our services. And you are welcome to visit our factory for further information about our production line and professional ability.
Light Type Rubber Cables,Oil Resistant Rubber Cable,Weatherproof Rubber Cables,Oilproofing Rubber Cable
Fujian Lien Technology Co.,Ltd , http://www.liencable.com